The ProtectED Rooms Bookcase is quickly pushed and locked
securely over an entryway by a single adult or pair of children.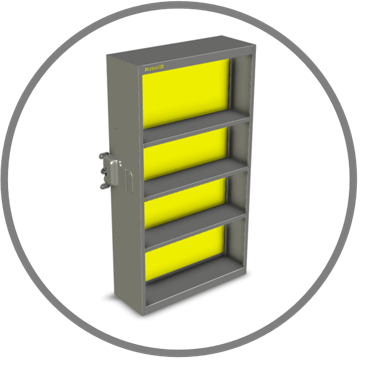 The Bookcase forms a ballistic barrier and physical barricade over any entryway.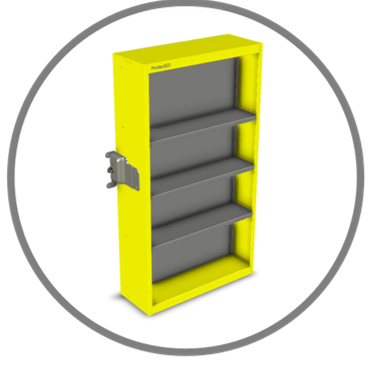 Psychological deterrent aims to de-escalate violent situations and save all lives.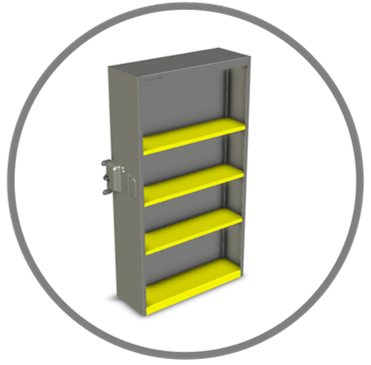 Adjustable shelves offer day-to-day function and a non-threatening appearance.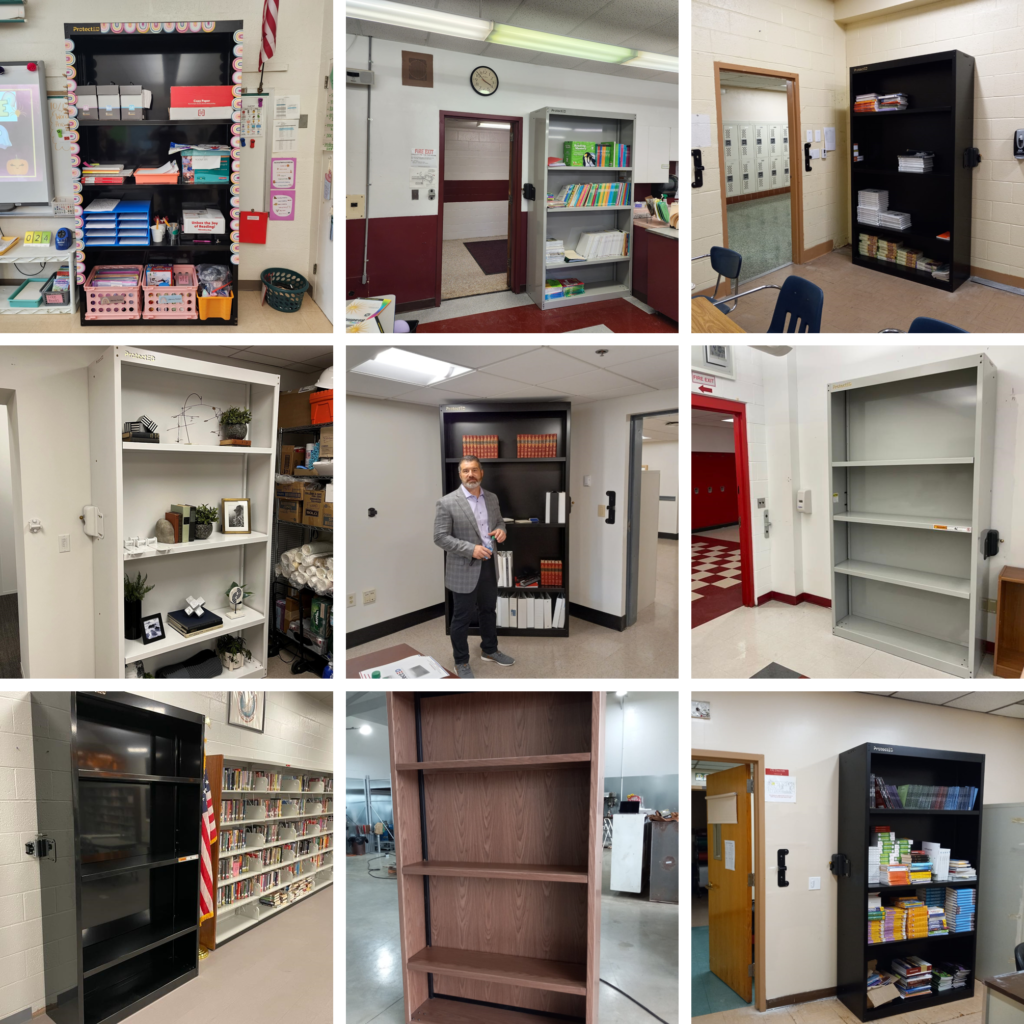 Custom-made to order in the
United States of America
Please contact us for customization options and technical specifications.
ProtectED Rooms Bookcases can be installed in your school using federal, state, and private grants.
U.S. schools now spend an estimated $2.7 Billion on security features. ProtectED is a first-of-its-kind solution for saving lives of staff and students in the event of a violent attack.